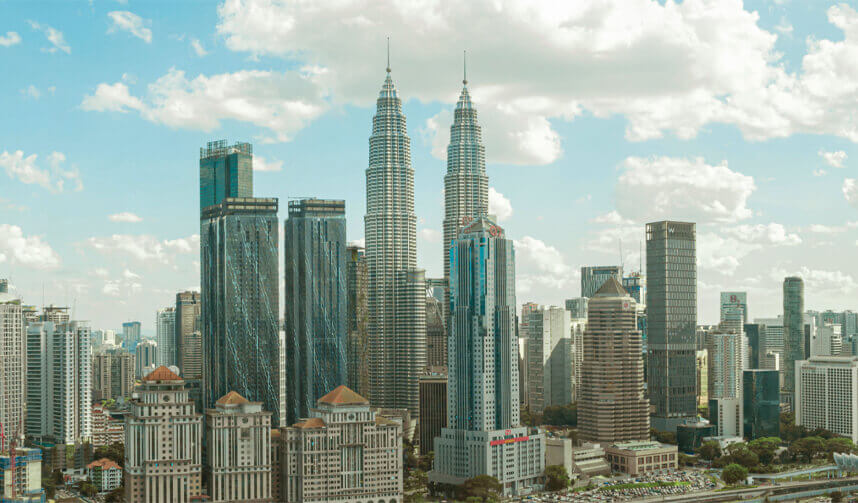 Forewords
Tengku Muhammad Taufik
President & Group CEO, PETRONAS

Chairman of Energy Asia
"
While the science tells us that we must reduce emissions, it does not say that there is a single pathway towards achieving that goal. There are likely to be many different pathways, and tailored solutions must be explored and developed without losing sight of the unifying goal: delivering a low-emissions energy system without compromising economic and socio-political stability.

Make no mistake – this is a monumental undertaking.
Daniel Yergin
Vice Chairman, S&P Global
"
Global energy systems have taken on a new imperative to address the trilemma of balancing energy security, transition, and sustainability – to meet global demand for the fuels that drive our global economy, and to build the energy systems to redress climate change.
Tengku Muhammad Taufik
President & Group CEO, PETRONAS

Chairman of Energy Asia
"
As nations recover from the effects of a crippling pandemic, across the globe countries will seek to accelerate development and pursue greater economic growth. As this happens, it is inevitable that the world will contend with an increasing demand for energy. However, even as economies seek to sate their energy needs, the all-too-evident effects of climate change clearly underscore the need to reduce man-made carbon emissions.
This is especially true for Asia, which is poised to be the engine for global growth in the years to come. Asia is a complex tapestry – countries in the region are at varying stages of development. Each country faces its own unique set of challenges and with different opportunities for growth. As these countries pursue growth, they must now manage the difficult trilemma of energy security, equity and sustainability. The conversations, commitments and eventual decisions made in this region will be crucial – because without Asia, there will be no global net zero carbon emission.
The very decisions that we make now on how to meet the demands for energy will shape the course of the generations that will follow. It is an Asian imperative to determine how we develop actionable and effective solutions so we can pursue progress in these critical years.
While the science tells us that we must reduce emissions, it does not say that there is a single pathway towards achieving that goal. There are likely to be many different pathways, and tailored solutions must be explored and developed without losing sight of the unifying goal: delivering a low-emissions energy system without compromising economic and socio-political stability.
Make no mistake – this is a monumental undertaking. It will require dialogue, collaboration and partnerships across multiple stakeholder dimensions. Policy makers, regulators, investors, financiers, businesses and consumers must work together on systemic changes that are able to both meet the demands of growing energy needs, while reducing emissions and waste.
This is where PETRONAS believes Energy Asia can offer a platform to bring together the people and the ideas that will help us realise the multilateral solutions and changes that are needed for both Asia, and the world, to get closer to this envisioned future.
How do we balance the need to make investments in existing energy systems to ensure stability, as we must develop the new infrastructure to support lower-emissions energy sources? How can policy makers and regulators introduce frameworks to incentivise solutions that benefit both producers and consumers? How do we collectively tap on the immense opportunities for growth in the energy transition space, without leaving societies behind? What are the steps already being taken in Asia that can serve as examples of solutions ready for adoption across the whole world – or vice versa?
In collaboration with CERAWeek (by S&P Global) as our knowledge partner, PETRONAS is pleased to invite you to join this critical conversation in June at the Kuala Lumpur Convention Centre. Indeed, your valued insights and ideas could well be part of the solution for one of the most pressing issues of this era.
It is my hope to welcome you to Kuala Lumpur for what I believe will be a fully enriching and beneficial experience.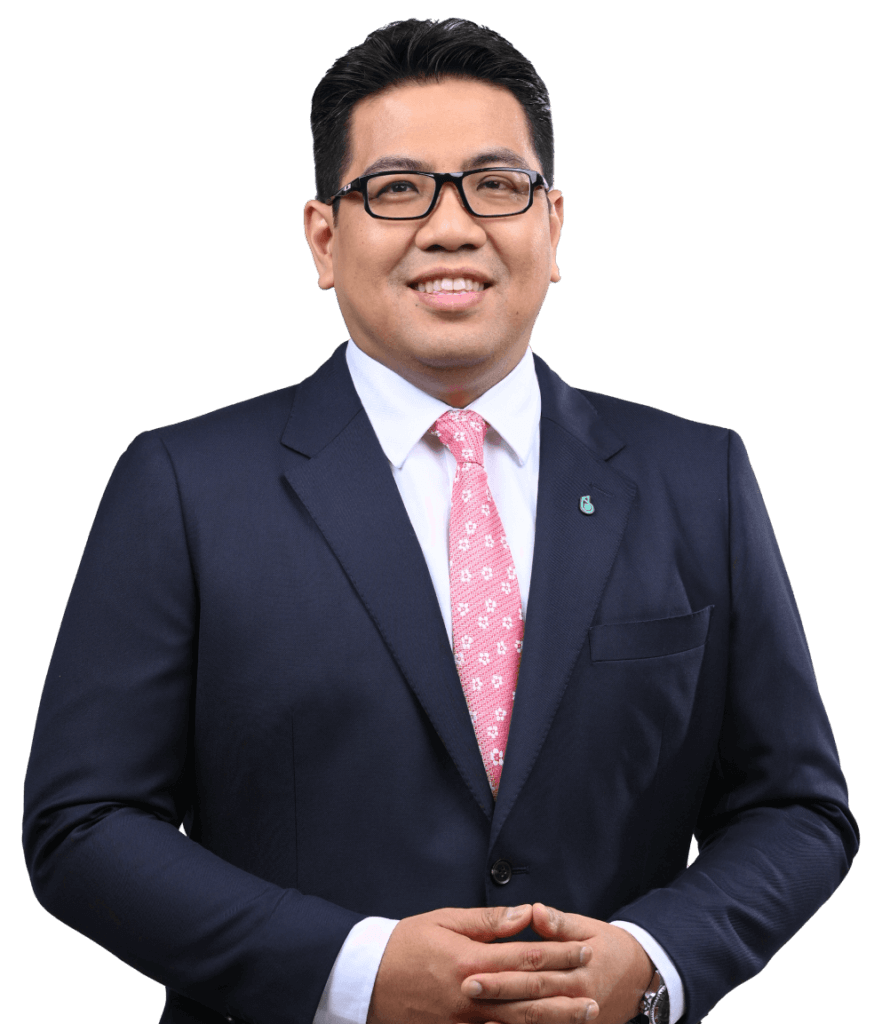 Daniel Yergin
Vice Chairman, S&P Global
"
Once again, a global crisis is redefining how the world understands the futures of energy. The war in Ukraine and its energy consequences have been a stark reminder for policy makers that energy security, transition and affordability are closely intertwined – energy security is a prerequisite for energy transition. The global economy has also been thrown into a commodities price shock for energy, food, metals, and minerals due to "preemptive underinvestment" and broken global supply chains.  These disruptions have fueled inflation to the point that central bank actions to tame it threaten a global recession. Looking forward, volatility will dominate global politics, economics and security as the world enters an era of reshaping the international order. Global energy systems have taken on a new imperative to address the trilemma of balancing energy security, transition, and sustainability – to meet global demand for the fuels that drive our global economy, and to build the energy systems to redress climate change.
Asia will continue to offer material growth through mid-century based on a mix of robust economic growth, young demographics, and rapid urbanization. In parallel, Asia needs to find its own path through the Energy Transition which is practical and relevant to its needs and characteristics, with natural gas as a fuel offering the most viable solution to provide baseload power to balance the intermittency of renewables whilst backing-out coal. From an energy perspective and with evolving supply chains, it will be central to clean energy development as the region will continue to be the leader in deployment of solar installations and wind supply chains.
While there is growing consensus over the "what" of net zero; there is a lack of agreement over the "how." How can countries and the region secure "more energy" with "lower emissions"? And what are the costs, technologies, and policies required to achieve these ambitious targets?  We look forward to progressing this critical debate during Energy Asia hosted by PETRONAS with CERAWeek (by S&P Global) as the Knowledge Partner. The regional approach to solving the energy trilemma is necessary to balance Asia's economic growth with commensurate reduction in emissions.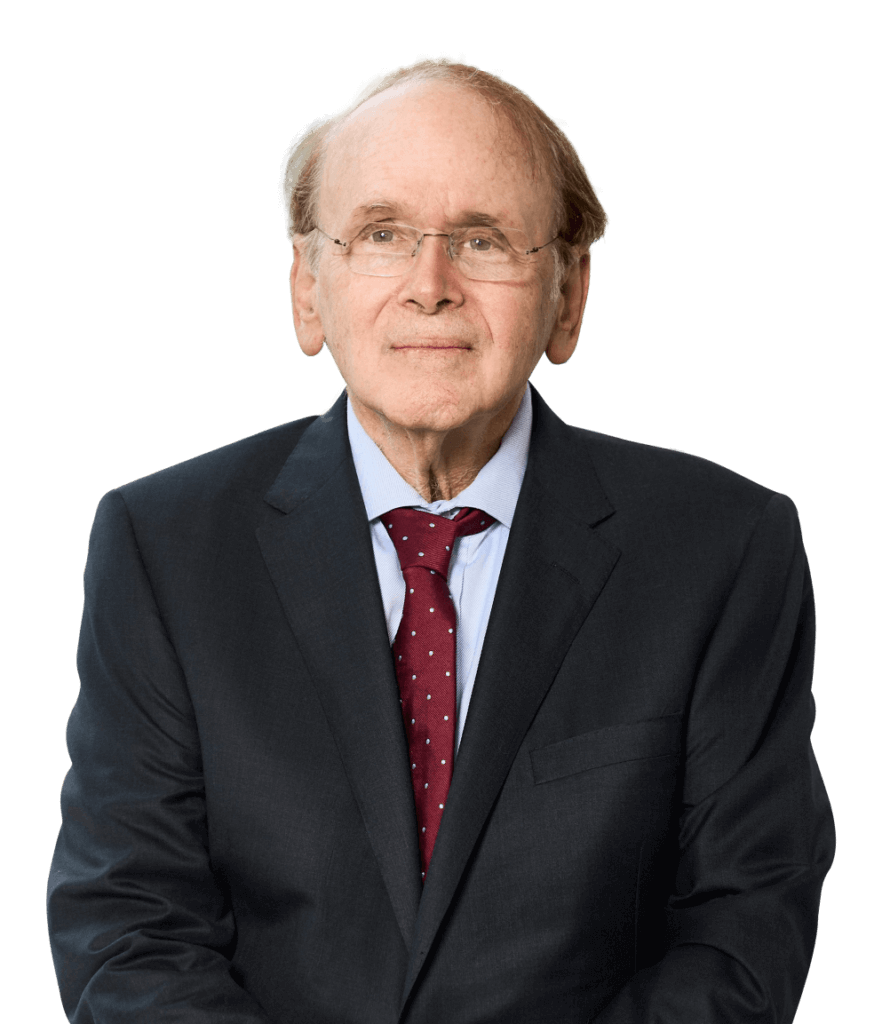 Asia plays a significant role in the battle against climate change due to its immense population base, robust economic development and strong long-term growth potential.
Currently home to almost two-thirds of the global population, Asia contributes to around 60% of global economic growth, and accounts for half of the world's greenhouse gas emissions.
The case of Asia is not the same for all as it diversifies across stages of economic development, varying climate related risks and transitional challenges. The pathways and pace taken by each economy differs, but all towards the common agenda to achieve sustainability.
What we do in Asia matters. It will go a long way in getting the world to Net-Zero, if we can successfully transition Asia to a lower carbon future.
On the Agenda at Energy Asia
Conversations at Energy Asia
Geopolitics: An Era of Sustained Volatility
The global energy landscape remains vulnerable to the interplay between market and non-fundamental forces, particularly the never-ending geopolitical conflicts that prolong the period of uncertainty and heighten the risk of doing business. In the short term, these events will trigger volatility in energy prices, with diverse implications for the broader economy and industries' profitability. However, in the long term, the implications are far more significant, where plausible scenarios include permanent structural changes in the global geopolitical order from the North to the South and shifting the axis of growth from the West to the East.
All these will impact global investments, trade flows, supply chains, access to key energy and economic resources, talents and technology acquisition, thus necessitating a new form of partnership and collaboration, perhaps even an entirely new business model. This is part of the ongoing global transformation and re-balancing, where the resultant shifts in global systems and economic power will shape and influence countries' and industry players' growth agendas and long-term strategies.
In the case of Asia, the dynamics of global geopolitics requires the region to adapt and develop its own model that addresses the different levels of economic development, social equity and access to resources.
What does it take for Asia to remain resilient and progressive, withstand sustained volatility and promote economic growth?
How can policymakers ensure accountability for environmental responsibility and social equity in the development of national and regional policies and blueprints?
Transition Pathways for Asia – Common Agenda, Differing Pace and Pathways
The energy trilemma of security, affordability and sustainability are driving policymakers and industry players to develop sustainable ecosystems to shape the pace of energy transition.
Energy transition across the world is moving at different speeds and scales, necessitating the need to strike the right balance in the energy trilemma. This requires inclusive and comprehensive discourse from different perspectives that considers the varying interests and agendas of all stakeholders – governments, regulators, consumers, the market and industry players.
On this note, what would be a workable model to provide a win-win solution for the public and private sectors to optimise the opportunities arising from the energy transition, particularly in new growth areas related to low carbon pathways? How can "the blockers be unblocked" and enabling conditions be implemented to facilitate these efforts of securing growth from the context of sustainability and environmental, social and governance (ESG)?
What are Asia's energy transition enablers, and how can conducive policy, transition finance and human capital be unlocked? What radical shift would it take for Asia to become a competitive force in sustainable business models?
How can Asia shift from its long-standing dependency on fossil fuels to developing sustainable energy solutions to meet the region's long-term energy security?
Ecosystems for a Just Transition – A Radical Shift towards a Globally Competitive Asian Model
The energy transition continues to unfold and progress at a different pace across the world. The pace is faster in most advanced economies, while emerging and developing countries manage the pace from the context of national development and other competing socio-economic priorities that requires a specific kind of attention.
In the case of Asia, as the region sets its course towards becoming the axis of global growth amidst the growing focus on sustainability agenda, key Asian economies, including China and India have committed themselves towards a net zero end state as early as 2050. Asia now needs a specific energy transition model that reflects the different states of economies and finds the 'sweet spot' in the energy trilemma of security, affordability and sustainability.
What are the key success factors and enablers that can create the right pace for Asia's energy transition and transform the region into an attractive destination for green investments?
How can policymakers and industry players in Asia collaborate to develop the right ecosystems, for example policies and incentives, regulatory environment, green funding, and physical and digital infrastructure readiness?
Clean Energy Solutions – Positioning Asia as a Hub
Energy is the mainstay of global economic growth. Asia, one of the fastest growing regions, heavily relies on energy from fossil fuels such as coal, oil & gas, and renewable energy particularly solar and wind to power and sustain its nation-building and development.
The shift towards clean and sustainable energy is progressing as Asia continues to embrace energy transition at its own trajectory, underpinned by the respective economies' aspiration towards a net zero future. Elsewhere in the world and Asia, the energy transition opens new growth opportunities in non-traditional businesses, particularly low carbon and sustainability-driven sectors, such as the circular economy, green hydrogen, green mobility, energy storage and Carbon Capture, Utilisation and Storage (CCUS).
How can local industry players, SMEs and service providers position themselves as preferred partners in these emerging growth areas?
Oil & Gas Amid Accelerating Energy Transition – Striking the Right Balance Between Energy Security and Sustainability
Oil & gas remain part of the global energy mix amid intensifying competition from clean and sustainable energy sources. The global economic rebound post the COVID-19 pandemic led to an exponential spike in demand for oil & gas. Escalating this further, the sanctions on oil & gas exports from Russia triggered the global energy crisis as energy demand exceeded supply. The lack of accelerated and concerted growth in alternative and renewable energy investments across the world exacerbated the adverse supply situation, which enhanced the reliance on fossil fuels, namely coal, oil & gas, as economies strive to address the short-term security of supply.
Long-term energy security will need urgent and broad-based new investments and policy support to substantially raise clean and sustainable energy capacity, thereby increasing its share in the global energy mix.
Amid the energy transition, oil & gas investments are still needed to prevent supply shocks and mitigate future energy crises.
How can policymakers and industry players collaborate to strike the right balance in exploring solutions and options between energy security and sustainability?
What would be the near- and long-term solutions to reduce greenhouse gas emissions, including methane, across the value chain?
Downstream – Optimising Value While Meeting Net Zero Targets
Asia is one of the world's fastest-growing regions, and to sustain its growth engine and economic development, the region accounts for more than half of global energy consumption. In terms of the energy mix, fossil fuels account for some 75% of Asia's energy demand, which primarily caters to key economic sectors such as transport, manufacturing and utilities. While energy consumption remains high, the rising level of greenhouse gas (GHG) emissions is equally discomforting, particularly from the hard-to-abate sectors that require a coordinated approach with long-term solutions.
There must be a progressive shift from an energy-intensive industry with high emissions to a low carbon future, reducing and capping emissions to a level that meets the Paris Agreement commitment.
To adapt to a low carbon future, Asia should capitalise on opportunities to optimise its natural resources that can serve as building blocks for its key downstream sectors including bio-refinery, plastic recycling, sustainable fertiliser manufacturing and bio-energy, to name a few.
How can Asia optimise the value of its indigenous hydrocarbon resources and building blocks while capping emissions and meeting net zero carbon emission targets?
What is the role of downstream businesses? Can it lead to a lower correlation between economic growth and resource consumption?
How to repurpose and transform the existing downstream oil and petrochemical manufacturing value chain into a model that embraces sustainability and environmental, social and governance (ESG) goals, as well as accelerate investments in clean energy solutions?
Technology and Innovative Solutions as Enablers and Drivers of Energy Transition
Technology and innovative solutions, especially those related to clean and sustainable energy, energy efficiency, carbon sequestration such as Carbon Capture, Utilisation and Storage (CCUS) and direct air capture are key enablers and drivers of growth for the energy transition. Thus, for industry players, adopting and unlocking the right technology is key to remaining competitive and resilient.
However, barrier-to-entry in new growth areas that are technology intensive remains a big challenge as most technologies are proprietary.
While partnerships and collaborations may provide the best option, what would be the value propositions of prospective partners vying to access and own the technology and start-ups?
While proprietors of technology and clean energy solutions strive to accelerate the commercialisation and scaling up of these frontier technologies, will there be a new form of partnership and collaboration between resource holders of key energy transition metals and minerals and other bio-resources?
Will this lead to resource nationalisation and trigger material scarcity that will spur rising costs, thus impeding progress towards a low carbon future?
Demonstrating Visible Leadership in Asia's Oil & Gas Methane Emissions Management and Driving Actions through Collaboration and Partnerships
Methane is a powerful greenhouse gas (GHG) with a Global Warming Potential that is more than 80 times greater than carbon dioxide (CO2) over a 20-year period. It is the second largest contributor of global GHG emissions and responsible for nearly half of today's net global warming.
Against the backdrop of Asia's rapid economic growth, methane emissions are expected to rise steadily over the next decade.
Cutting methane emissions is the fastest opportunity to immediately slow down the rate of global warming.
The Global Methane Pledge launched at COP26 in 2021 at Glasgow, saw over 150 countries committing to reduce methane emissions by at least 30% by 2030.
Achieving this target requires even deeper methane reductions from fossil energy. Applying today's existing technology can enable nearly half of the methane reduction achievements to be at zero net cost.
The ASEAN Methane Energy Roundtable series established in 2021 aims to elevate the conversation on effective methane emissions management through collaboration, acceleration of on-ground actions by showcasing viable financing options for energy industry players, promote effective policy, technology transfer and capacity building on methane emissions management among ASEAN member countries.
How can Asia strengthen its collaboration to accelerate actions on effective policy change, financing options, technology transfer and capacity building to reduce and manage its methane emissions?
Energy Asia advances the region's Net-Zero Ambitions by bringing together energy professionals, industry captains and policy makers through actionable solutions for a just and responsible energy transition.
The inaugural Energy Asia 2023 spanned three days from 26 – 28 June 2023 at the prestigious Kuala Lumpur Convention Centre, delivering riveting thought leadership discussions alongside a showcase of cutting edge technology and solutions.
Stay tuned as we update the next edition of Energy Asia