KUALA LUMPUR, 5 December 2022 – In the lead up to the Energy Asia 2023, PETRONAS recently hosted the second of a three-part multi-stakeholder dialogue series, "Southeast Asia's Net Zero Pathways: More Energy, Less Emissions", to continue the discourse towards green collaborations within ASEAN.
The dialogue serves as an avenue to strengthen cooperation among SEA's energy players, policymakers, financiers, technology proprietors, innovators, as well as other key proponents to accelerate towards Asia's net zero carbon emissions. Moderated by Energy Asia knowledge partner CERAWeek by S&P Global, the second dialogue brought representatives from Indonesia, Thailand, Philippines, Singapore, Vietnam, Brunei and Malaysia.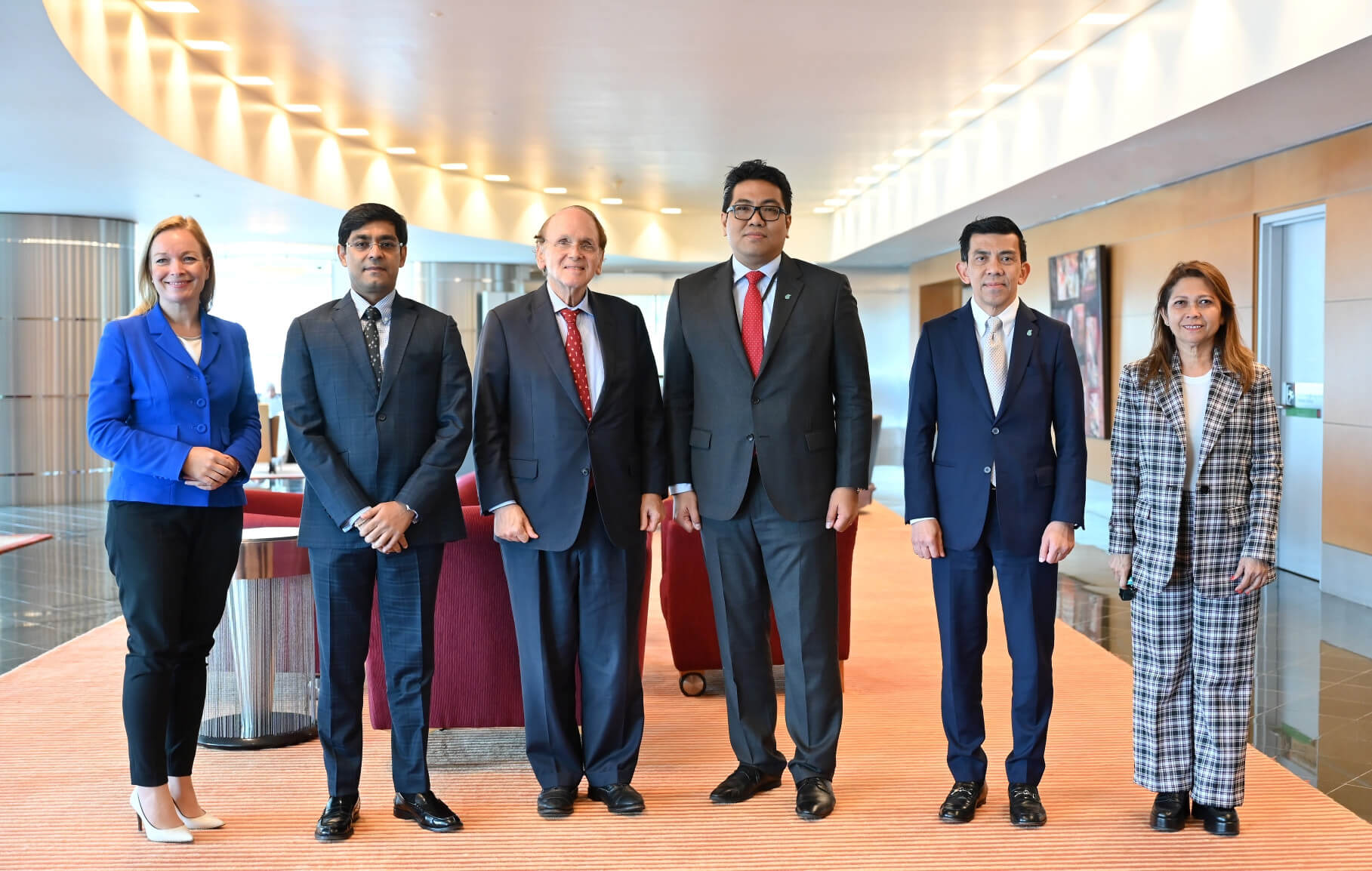 PETRONAS President and Chief Executive Officer, Datuk Tengku Muhammad Taufik said, "Given the unique conditions faced by distinct emerging economies across Southeast Asia, achieving our sustainability goals requires a carefully planned transformation, and collective action from all stakeholders. These dialogues serve as an avenue to surface the wisdom and insights of stakeholders from across both the public and private sector. Through these efforts, come Energy Asia 2023, I am optimistic we can continue to support each other towards establishing just and responsible pathways in realising a lower-carbon future."
S&P Global Vice Chairman and CERAWeek conference chair, Daniel Yergin said, "This is a very significant roundtable for aligning priorities and perspectives. The importance and impact of regional cooperation and interconnection emerged as a vital foundation for going forward."
S&P Global Chief Energy Strategist, Dr. Atul Arya moderated the dialogue in which the participants discussed topics such as technologies, policies and investments needed to reduce emissions while ensuring energy access and affordability are not compromised.
"Asia's energy transition will be based on technologies and policies that are most suitable for the region," said Arya. "A global one-size-fits-all approach is not feasible and will lead to unintended consequences. Rather, successful approaches will have to be tailored to the distinguishing characteristics of the region and countries' positions."
In the first multi-stakeholder dialogue, the key areas of discussions revolved around the framework of energy transition for the region, how these unique applications would impact each country in the region, and the range of approaches to decarbonise the energy value chain. The dialogue also highlighted the heavy investment requirements to achieve a fair and just energy transition.
Based on S&P Global's regional data, among the six sectors contributing to energy-related emissions, power generation accounts for the highest at 37 per cent, followed by the transportation sector 29 per cent, industry 19 per cent, other sectors nine per cent, residential and commercial four per cent and hydrogen generation two per cent.
Based on the current scenario projection, the region will reach an estimated 4,500 MMTCO2e total emission equating to 2.4˚C rise in global temperature by 2050. In contrast, with the implementation of effective plans and efforts to reduce emissions, S&P Global's model predicts a sharp decline in greenhouse gas equivalents as early as 2030.
The conversations are set to continue as the Asian nations reconvene to conclude the dialogue series in early December, with CERAWeek by S&P Global returning to moderate the final session leading up to Energy Asia conference, scheduled to be held from 26 to 28 June 2023 at the Kuala Lumpur Convention Centre.
Source from Petronas.