PETRONAS recently concluded its three-part multi-stakeholder dialogue series themed "Southeast Asia's Net Zero Pathways: More Energy, Less Emissions", setting the direction for discourse at Energy Asia 2023 in June.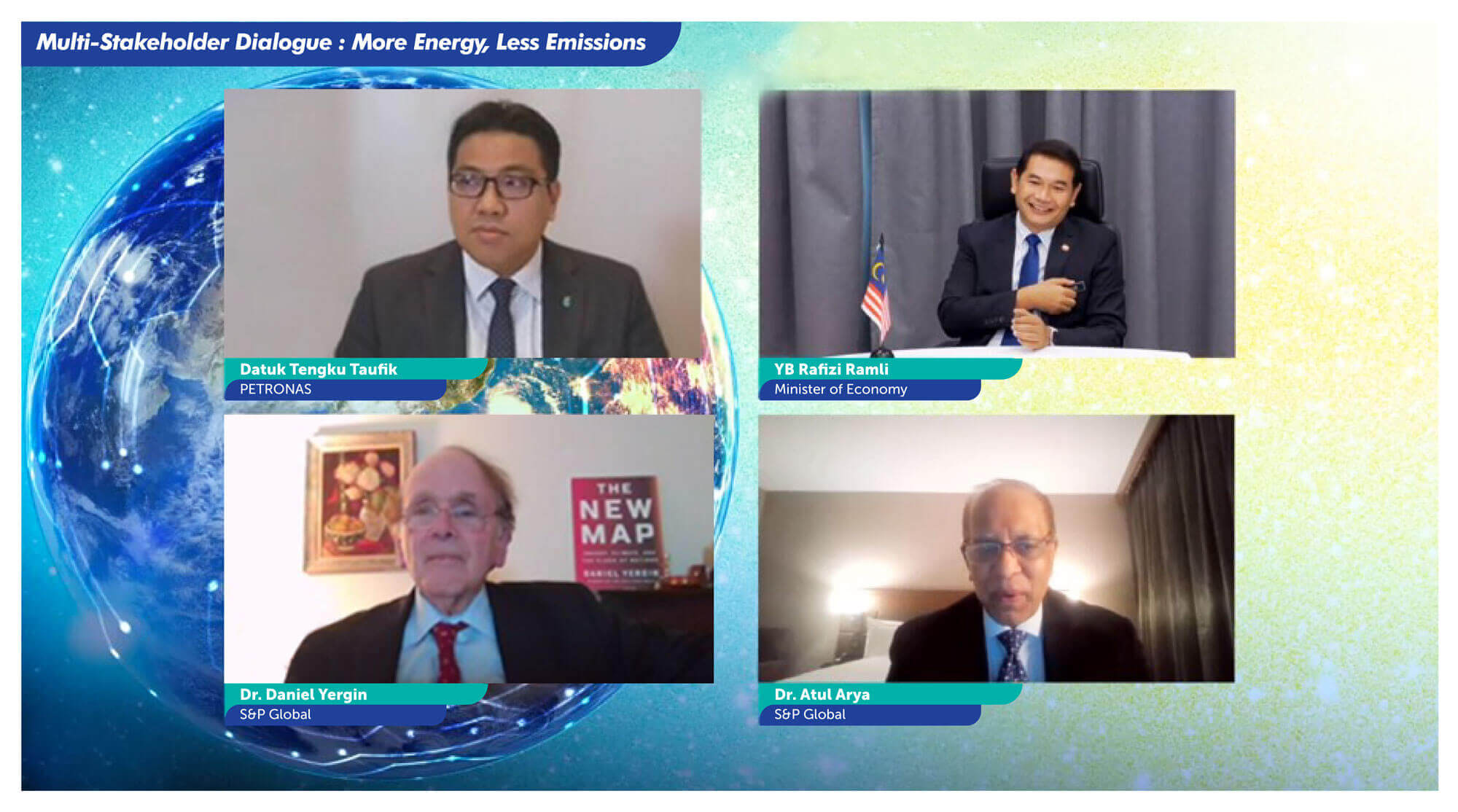 The third installation of the dialogue, moderated by CERAWeek by S&P Global, centred around meeting the energy needs for Asia's emerging markets and emphasises on a united front and collaboration across governments and energy industries to ensure a just energy transition as the region advances towards a net zero future.
In his address, Malaysia's Economy Minister Rafizi Ramli stressed that having a stable framework policy would allow the government to focus its efforts on addressing the challenges of the push towards a lower carbon future through regional collaboration.
He said, "With respect to economic imperatives, this is absolutely important for Malaysia as it cannot continuously afford energy and fuel subsidies. There is a strong mandate calling for drastic policy changes to prepare the country towards a more sustainable and greener approach to its energy mix. Initiatives such as this dialogue, and efforts spearheaded by PETRONAS, energy corporations and all agencies involved will resonate prominently in achieving results."
S&P Global Vice Chairman and CERAWeek conference chair, Daniel Yergin said, "The critical dialogues that will culminate at Energy Asia 2023 are an important contribution to the global conversation on energy transition.
"The ASEAN perspective will be vital as developing countries look to meet the challenges of net-zero while addressing the needs of their growing economies. As a knowledge partner for Energy Asia, CERAWeek by S&P Global is pleased to contribute to this important endeavour."
Energy Asia 2023 will be held from 26 to 28 June at the Kuala Lumpur Convention Centre, with the theme "Charting Pathways for a Sustainable Asia", which spotlights unlocked potentials by optimising the current energy mix and available technology with the region working together. Energy Asia 2023 anticipates the gathering of over 2,000 attendees with no less than 120 local and international exhibitors providing opportunities to both market and network.